Operating safely is high on our priority list. The safety of our drivers, our clients, our mechanics, and our office staff are at the forefront of everything we do. We literally "wrote the book" on safety in the Towing Industry. With no template to follow, we became the first COR certified (Recognition of Safety Standard) Towing company in Saskatchewan! Working with the MSA (Motor Safety Association); we employed a safety professional to spend over 6 months riding along with us to develop SOP's (standard operating procedures) and develop JHA's (job hazard assessments). They produced the very first HSMS book for the Towing Industry. We utilize the manual for all new trainees that enter into this industry. All of our equipment is CVSA compliant, even though Saskatchewan law does not require it!
Investing in safety is essential to our staff and clients.
Any concerns about our safety can be directed to;
Pam Martens Health and Safety Coordinator
(306) 931-1221
pam@bradstowing.ca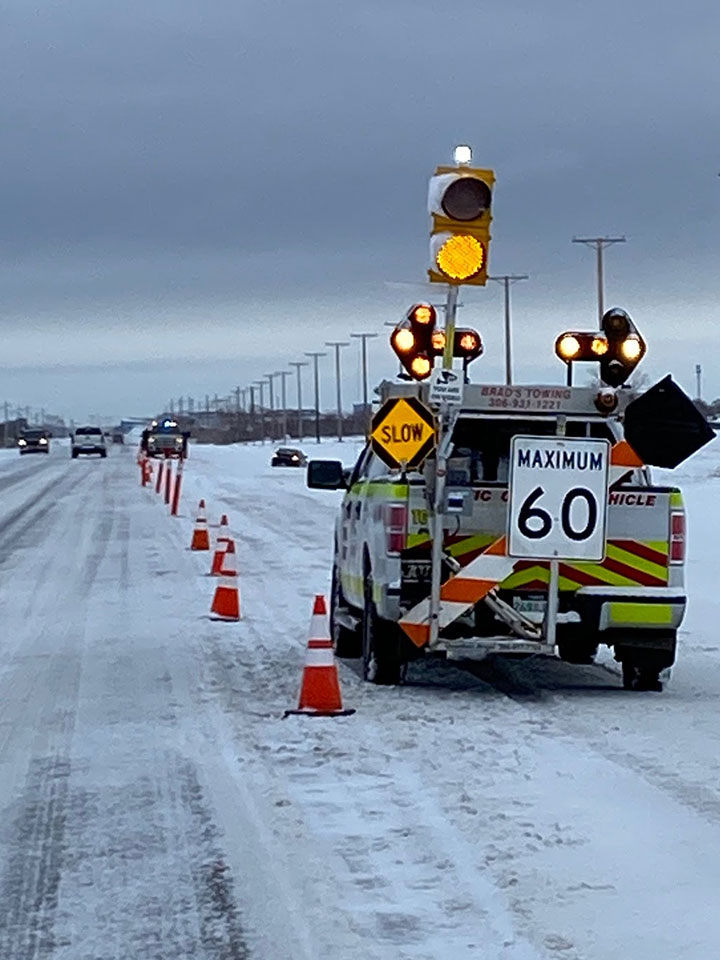 New to Brad's Towing!
We have just signed on to the HAAS Alert system!
When clients call Brad's Towing and we attend to your vehicle at the side of the road, our beacons activate an advanced warning system. It reaches all vehicles within close proximity that have Apple CarPlay and any phone with Google Maps on it. It warns approaching drivers that we are there working on your car.